It's no secret that the current housing market in British Columbia is unstable. Which means that now would be the best time to focus on your home! Our concrete and foundation repair team at True Level can lend a hand at increasing you home's value and ensuring that it is safe and comfortable!
Concrete or foundation issues are common from newly built homes and structures, to homes that are decades old. Addressing these issues – sooner rather than later, ensures that the repairs are affordable but adds significant value to your home.
Safety, structural integrity, and overall appearance are all significant factors that increase the appeal of your home for potential buyers. Concrete and foundation repairs address all of these factors.
How can concrete repair increase the value of your home?
If you are noticing sloped floors or walkways, cracks in your concrete, voids under concrete or stairs, pooling water, or concrete that's falling or sliding down, you might need concrete repairs.
Repairing concrete issues ensures that the quality of your home is up to safety and livability standards. This is beneficial for buyers who might have children, pets, or have elderly people living in the home.
Concrete lifting or leveling are great options for return on investment, the sooner you repair, the cheaper it is. Not only will concrete repair increase the appeal of your home, it will also ensure structural integrity and safety which can increase your home's value.
Making your home safe and appealing with concrete repairs
Cracked, voided, or sloping concrete causes dangerous hazards for anyone moving across the surface such as tripping, falling, or tumbling into gaps. Voids under concrete slabs or stairs can be dangerous as this can lead to structural failures and hazards as well. Fixing these issues on your driveway, patio, or walkways will ensure that your home is safe for the entire family to use, and for years to come.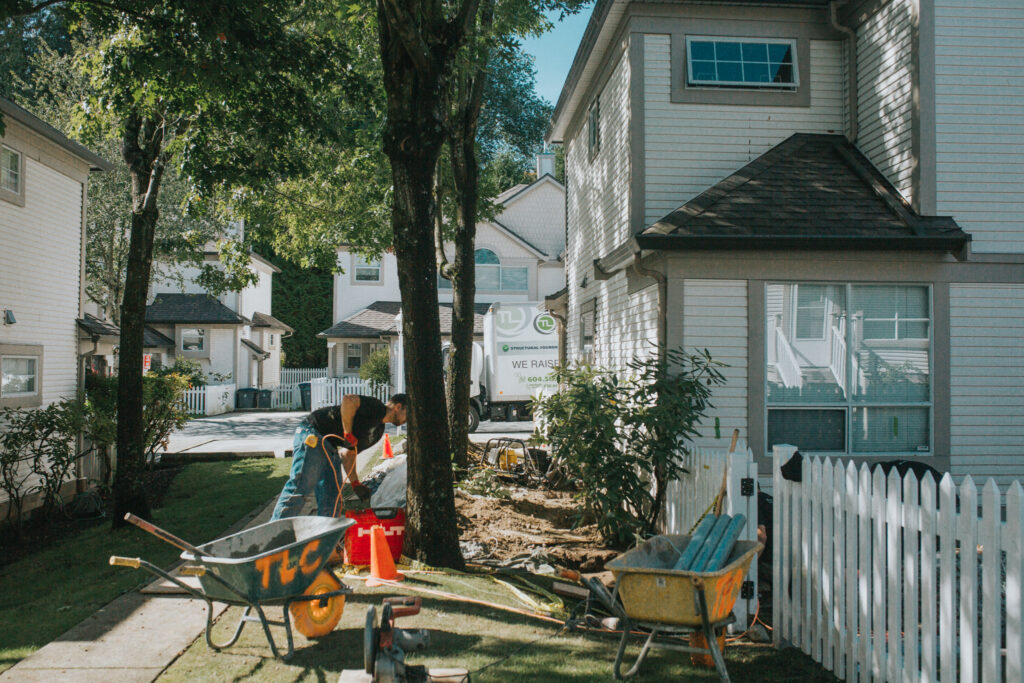 How can foundation repair increase the value of your home?
Fact: Fixing foundation issues increases the value of your home.
Have you noticed the following?
Cracks in your walls, sticking doors or windows, sloping or sagging floors, or chimney separation.
Those are all symptoms of foundation issues. In this case, it is important to address these concerns as soon as possible to ensure safety, but also to ensure that you're not missing out on 10% – 20% of your home's overall value.
Any issues with your foundation can take away a huge portion of your home's overall value. This is because it means that the structural integrity of your home is compromised. These concerns can lead to unstable or slanted living spaces and gaps that allow for moisture, bugs, and cold or hot air to get in.
Foundation repairs are an excellent way to increase the value of your home up to 20% before selling, or maintaining value. Furthermore, repairing your concrete or foundation issues can remove obstacles or hesitations for potential buyers as they will have less repairs or concerns from their perspective.
Get started on your foundation repair or concrete repairs 
Get a free, on the spot quote on your foundation or concrete repairs with True Level Concrete. Our trusted team will conduct a comprehensive evaluation on your concrete or foundation concerns and present you with an immediate quote, custom to your needs and budget. Don't wait for issues to worsen, get in touch with our team now.